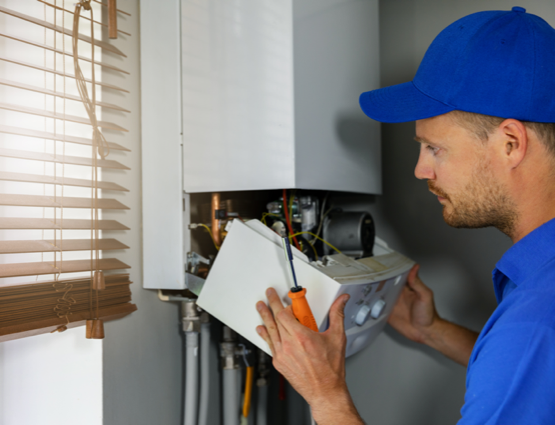 Electric & Gas Hot Water Heater Servicing in Victoria
Routine servicing of your hot water tank will help it run smoothly and avoid future issues, saving you money in the long run. We serve both the commercial and residential sectors of the community with:
Hot water tank repairs
Hot water tank replacements
Hot water tank installations
Regular hot water tank maintenance
The plumbing experts at Drain Pro offer hot water tank inspection, repair and maintenance services in Victoria and the surrounding region. 
Hot Water Tank Repair
There are several things that could go wrong with a water heater. It could be water leaking from the hot water tank, there could be a gas leak, hot water could not be stored, there might be a non-functioning pilot light or more. We'll do everything possible to repair your hot water tank. Sometimes the equipment is simply worn beyond repair and needs replacement. Sings to watch for include:
Rusting, either on the tank or in the water
Noises coming from your water tank
Leaks or puddles around your heater tank
Failure to heat water
If you are in need of hot water tank repair or maintenance in Victoria or the surrounding area, contact Drain Pro Plumbing today! We have the knowledge, expertise, and skills to get your hot water tank back up and running smoothly. Call us today!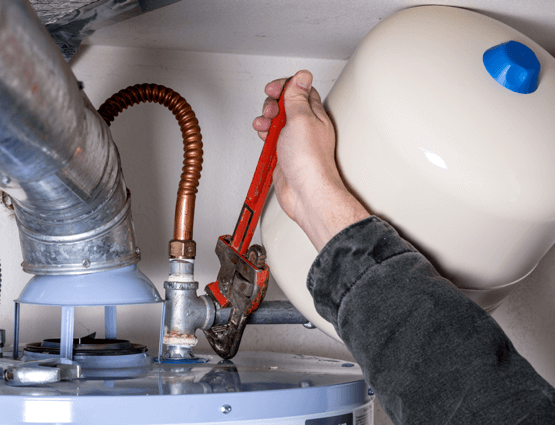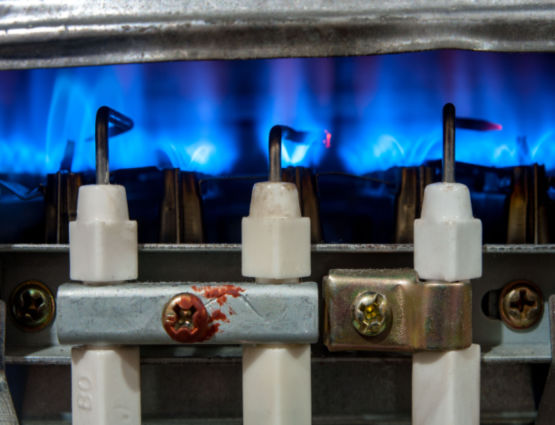 Gas Water Heater Maintenance, Repair and Installation
Knowing whether to replace your water heater can be a difficult and complex procedure because nobody wants to spend money when they don't have to. At Aqua Drain, our skilled plumbers will carefully assess your current water heater and if repairs aren't an option, go through your alternatives with you. We help you choose the ideal gas water heater for your home while always taking into account both your needs and your budget.
There are a variety of issues that can occur with a gas water heater preventing it from functioning. Typical issues with gas water heaters include, gas supply, gas valve, thermocouple and pilot light. Aqua Drain is the team to call when you need repairs for your hot water heater. Reach out to us to set up your appointment.
Countless Reasons You Can Trust Us
Locally Owned & Operated
Plumbing Contractors & Emergency Plumbers Living In & Serving Victoria, Saanich & Western Communities.
Licensed, Bonded & Insured
You'll have peace of mind when Drain Pro is on site working at your residence or commercial property
All Work Guaranteed
At Drain Pro we stand behind the work we perform, committed to your 100% complete satisfaction
Fast Service 24/7
We know that plumbing needs can be urgent; that's why we offer around-the-clock service, 7 days a week
Hourly Rate Pricing
Nobody wants an unpleasant surprise, be it plumbing or pricing. That's why we're transparent in our quotes
Exceptional Customer Service
We treat customers the same way we'd treat friends or family, with respect and dedication to serve & to help
The Types of Water Heaters in Victoria
Drain Pro Plumbing offers a variety of hot water heater options, including:
Conventional hot water heaters
Tankless hot water heaters
Electric hot water heaters
Natural gas hot water heaters
Propane hot water heaters
There is a lot to consider when choosing the right hot water heater for your home. You need to consider how many people live in the home that use hot water every day. Is there enough space in your home to support a water heater big enough to meet those needs? It is also important to think about what sources of fuel are available in the home to hook the water heater up to. Whatever your specific needs are, Drain Pro Plumbing can help you choose the right hot water heater for your home, and take care of the installation.
Which Type of Water Heater Is Best for You?
Are you unsure what kind of water heater is best for your home? Conventional hot water heaters hold hot water to be heated. The tank is insulated so when the water heats up, it is warm and ready to use. high-efficiency models can reduce water heating bills by up to 7%.
Tankless hot water heaters have no tank and feature super-heated coils that fill with and heat water as needed. These heaters come in a variety of sizes and are especially suited to homes with natural gas. Additionally, hot water tanks vary by fuel type. Drain Pro Plumbing can install and service electric water heaters, natural gas water heaters, and propane water heaters. No matter your hot water heater needs, Drain Pro Plumbing is here for you and your family. Contact us today!
Drain Pro Client Testimonials
Frequently Asked Questions
Schedule Your Service With Drain Pro Today!
Email
Address
579 GORGE ROAD EAST
VICTORIA, BC V8T 2W5