Victoria's Experts in Plumbing Replacements & Installations
Plumbing contractors who are knowledgeable and honest, making your satisfaction our first priority. That's why so many depend on Drain Pro – the trusted plumbers in Victoria – for professional and reliable plumbing system repair, replacement & installation. From laundry centres to water heaters, our comprehensive plumbing services include the following:
Plumbing installation and plumbing repair
Laundry centres
Kitchen sinks
Bath sinks
Plumbing fixtures
Bathtubs and showers
Office kitchens
Water heaters
Sinks
Hot water tanks
Toilets
Draining pipes
Sewer lines
Garbage disposals
Countless Reasons You Can Trust Us
Locally Owned & Operated
Plumbing Contractors & Emergency Plumbers Living In & Serving Victoria, Saanich & Western Communities.
Licensed, Bonded & Insured
You'll have peace of mind when Drain Pro is on site working at your residence or commercial property
All Work Guaranteed
At Drain Pro we stand behind the work we perform, committed to your 100% complete satisfaction
Fast Service 24/7
We know that plumbing needs can be urgent; that's why we offer around-the-clock service, 7 days a week
Hourly Rate Pricing
Nobody wants an unpleasant surprise, be it plumbing or pricing. That's why we're transparent in our quotes
Exceptional Customer Service
We treat customers the same way we'd treat friends or family, with respect and dedication to serve & to help
Signs You Need To Replace Your Plumbing System
When is it time to replace pipes? We do everything possible to keep plumbing equipment functioning with repair. Sometimes, however, plumbing repair just isn't feasible and instead replacement is called for. Some signs include:
Faulty water lines
Leaky faucets or dribbling drains
Lower water volume
Moldy or discolored water
Exposed pipes showing moisture or puddles
Drain Pro Client Testimonials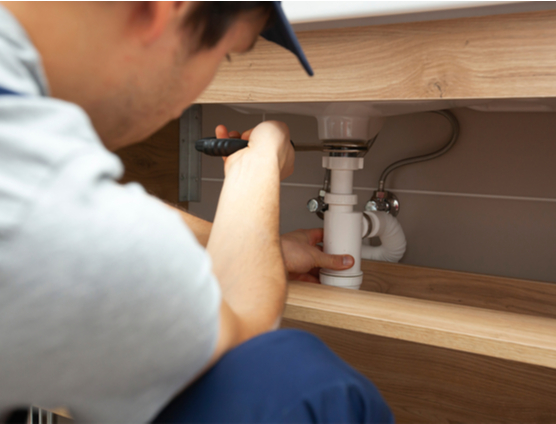 Dangers of Old Plumbing in Victoria
Older homes that were built before the 1960s commonly have galvanized iron pipes being used in their plumbing system. These pipes are made from steel that has been covered (inside and out) with a layer of zinc for protection. Zinc can erode from the pipe walls and build up in your system causing issues for your plumbing system and the health of you and your family.
If your home has an old plumbing system that is in need of a replacement our team at Drain Pro can help. We offer reliable replacements for old plumbing systems in Victoria, BC. Get in touch with our team today!
Impact Old Plumbing Has on Water Quality
As old pipes, especially those made from galvanized iron, corrode over time, lead can accumulate and be released into your drinking water. Lead is dangerous for humans to consume and can lead to a variety of symptoms such as:
Fatigue
Headaches
Insomnia
Nausea
Poor appetite
Metallic taste in your mouth
Reduced productivity
Irritability
Weight loss
Hyperactivity
Frequently Asked Questions
Schedule Your Service With Drain Pro Today!
Email
Address
579 GORGE ROAD EAST
VICTORIA, BC V8T 2W5